How to become involved with wildlife rehabilitation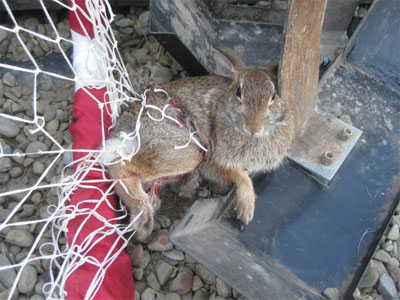 Do you love wildlife?
Would you like to take a more active role in rehabilitating orphaned or injured wildlife?
Would you like to teach others about respecting our native wildlife?
Here are some things you can do right away!
Help to keep our earth clean from debris. Pick up garbage when you see litter and be vocal about how harmful littering is to all wildlife.
If you find an orphaned or injured wild animal, call licensed rehabilitators for assistance.
Click here for the Wild Kritters contact list >>
Interested in becoming a licensed wildlife rehabilitator? Contact the New York State Department of Environmental Conservation at: www.dec.ny.gov and learn the steps involved:

i. Complete an application
ii. Pass the exam with a score of 80% or greater
iii. Obtain 2 letters of recommendation and
iv. Schedule an interview with your Regional Wildlife Office

NYS Department of Environmental Conservation (NYSDEC)

The NYSDEC has announced that the next wildlife rehabilitator exam will be April 11, with a sign up deadline of March 28. On their webpage you can access and download PDF copies of the newly revised Wildlife Rehabilitator Study Guide and Practice Exam. Current licensed rehabilitators may find it contains useful information including tips for calculating medications and fluid requirements, current wildlife regulations related to rehabilitation and active hyperlinks to take you to online resources. It's also free and available at:
Contact us and let us help you with this entire process. It may sound difficult and challenging but we can help you through all of the steps above and get you on the fast track to rehabbing animals right away!

REMEMBER - IT IS ILLEGAL TO CARE FOR, KEEP OR HARM WILD ANIMALS WITHOUT A LICENSE. THE MOST IMPORTANT THING TO DO IF YOU FIND AN ORPHANED OR INJURED WILD ANIMAL IS TO CALL A LICENSED WILDLIFE REHABILITATOR.
IF YOU CARE, LEAVE THEM THERE!