Help can come in many different ways.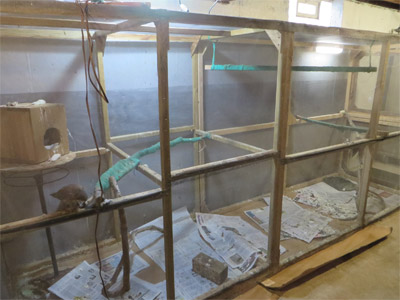 Just as any other non-profit organization, we can always use help. Whether it's supplies, a monetary donation or any other contribution just helps us do more and continue our efforts in rescuing, rehabbing and releasing wildlife in Niagara County.
Any cash donation we receive helps us to obtain food, medical care, medications, specialized food, caging and other supplies we need throughout the year.
We would like to thank all of you that have generously helped us in the past and appreciate any continued support you may be able to provide.
Here are several items that we can always use.
Baby wipes
Paper towels
Garbage bags
Bleach
Cereal (plain)
Rodent blocks
Latex gloves
Cat food
Bird seed
Baby blankets
Hard bowls: plastic, metal, glass, ceramic
Apple pedia lite !!!!!!
Dry dog food
Ferret hammocks
Fox Valley Formula
We would like to thank you in advance for any help you can provide and remember, if you find or need help with any wildlife, please contact us before you do ANYTHING!
Making a donation is simple
To make a cash donation, you can simply click the Donate link below. This will take you to our secure donations portal with PayPal and you can use a debit or credit card to make a donation in any amount you choose.
We have also set up an Amazon Donation page that has a list of items you can purchase for us and the items are then sent directly to us. Simply click the Amazon Link below to use Amazon to help us out.
If you would rather send us a check, please make them payable to Wild Kritters Of Niagara County, Inc. and mail them to:

Wild Kritters Of Niagara County, Inc.
3300 Saunder Settlement Rd.
Sanborn, NY 14132